Boston University School of Medicine is delighted to present the Guerette Symposia
, A Continuing Education Series for Mental Health Professionals. This program is a continuation of the popular series offered for many years by Dr. Rob Guerette.
These programs will provide psychologists, psychiatrists, psychiatric social workers, psychiatric nurses, and allied mental health professionals with an outstanding opportunities to combine a stimulating symposium in relaxing and diverse locations. All programs are conducted by distinguished faculty who are leaders in their field. CME, CNE along with CE credits for psychologists, social workers and licensed mental health counselors will be offered.

These quarterly offerings are designed to offer professionals updates in recent advances in several widely varied areas of mental health. In addition to the didactic lectures, there will be ample time for interchange between the participants and presenters. Please scroll down to see details on our upcoming programs.
Please do not hesitate to contact us with any questions you may have. Call 617.358.5005 or email cme@bu.edu.
We look forward to seeing you.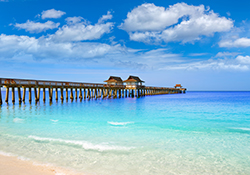 Naples, Florida
The 27th Annual Florida Symposia
February 10-13, 2020
| Naples Grande Hotel, Naples, Florida
Register to attend at:
bucme.org/florida-dubovsky
or
bucme.org/florida-shea
Featuring two concurrent sessions: (choose one and register at the link above)
Steven L. Dubovsky, MD | Advances in the Theory and Practice of Psychopharmacology
Shawn Shea, MD | Transformational Moments: How Master Clinicians Think, Talk, and Listen When Facing the Most Challenging of Clinical Tasksg
New format for 2020. The symposia will be four days, Monday-Thursday with sessions from 8:30am-12:30pm each day.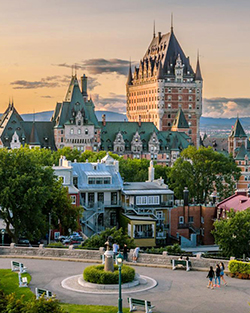 Québec City, QC, Canada
Resilience Across the Lifespan: Strength-Based Strategies to Nurture Positive Mindsets, Caring, and Hope in Ourselves and Others
with Robert Brooks, PhD
June 9-12, 2020
| Fairmont Le Château Frontenac, Québec City, QC, Canada
Register to attend at:
bucme.org/quebec
New format for 2020. The symposia will be four days, Tuesday-Friday with sessions from 8:00am-12:30pm each day.
Cape Cod, Massachusetts
37th Annual Cape Cod Summer Symposia
July 13-24, 2020
| Four Points by Sheraton Eastham, Cape Cod, MA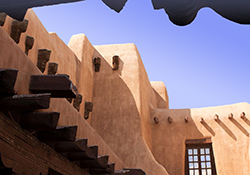 Santa Fe, New Mexico
The 28th Annual Santa Fe Symposia
Information coming in January for Santa Fe 2020.
bucme.org/guerette
Course Director: Stephen Brady, PhD | Program Managers: Claire Grimble and Naomi Moeller