Boston University School of Medicine is delighted to present the Guerette Symposia
, A Continuing Education Series for Mental Health Professionals. This program is a continuation of the popular series offered for many years by Dr. Rob Guerette.
These programs will provide psychologists, psychiatrists, psychiatric social workers, psychiatric nurses, and allied mental health professionals with an outstanding opportunities to combine a stimulating symposium in relaxing and diverse locations. All programs are conducted by distinguished faculty who are leaders in their field. CME, CNE along with CE credits for psychologists, social workers and licensed mental health counselors will be offered.

These quarterly offerings are designed to offer professionals updates in recent advances in several widely varied areas of mental health. In addition to the didactic lectures, there will be ample time for interchange between the participants and presenters. Please scroll down to see details on our upcoming programs.
Please do not hesitate to contact us with any questions you may have. Call 617.358.5005 or email cme@bu.edu.
We look forward to seeing you.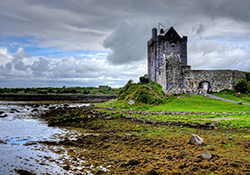 Galway, Ireland
Towards Psychotherapy Integration: Mind-Brain-Gene with John Arden, PhD
June 3-7, 2019
| The Galmont Hotel & Spa, Galway, Ireland
Register to attend at bucme.org/galway. In addition to the educational sessions, tours of the area are available. Please check the website for more details.
Cape Cod, Massachusetts
36th Annual Cape Cod Summer Symposia
July 8-19, 2019
| Four Points by Sheraton Eastham, Eastham, MA
Register to attend at
bucme.org/capecod
.
Space is still available at this summer favorite! Discounted Whale Watch tickets are now available for Wednesday 4pm sailings with Dolphin Fleet Whale Watch of Provincetown.

July 8-12th:
Shawn Shea, MD | Transformational Moments: How Master Clinicians Think, Talk, and Listen When Facing the Most Challenging of Clinical Tasks
Ronald Siegel, PsyD | Forgiveness: Mindfulness and Compassion in Action

July 15-19th:
Ross Baldessarini, MD | Clinical Psychopharmacology: Overview and Recent Advances Ramani Durvasula, PhD | Challenging Clients: Creative Use of Best Practice (with a focus on Narcissism)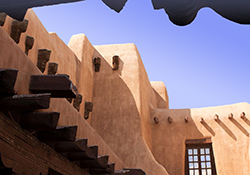 Santa Fe, New Mexico
The 27th Annual Santa Fe Symposia
October 18-20, 2019
| Hilton Santa Fe Historic Plaza Hotel, Santa Fe, New Mexico
Register to attend at:
bucme.org/santafe
Featuring:
Donald Meichenbaum, PhD | New Developments In The Cognitive Behavior Therapy Of Challenging Patients
Amy Saltzman, MD | Mindfulness and Heartfulness: Practices for Enhancing Well-Being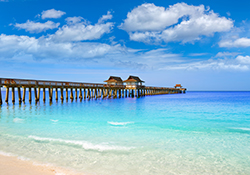 Naples, Florida
The 27th Annual Florida Symposia
February 10-13, 2020
| Naples Grande Hotel, Naples, Florida
Registration will open in August:
bucme.org/guerette
New format for 2020. The symposia will be four days, Monday-Thursday with sessions from 8:30am-12:30pm each day. Look for a choice of two concurrent sessions!
Course Director: Stephen Brady, PhD | Program Managers: Claire Grimble and Naomi Moeller