Due to the Covid-19 pandemic, all SHIELD live workshops have been suspended.
We are actively working to transition all live mandated courses to an online format. Check back regularly for updates on our home page.
SHIELD Resources
Every School Nurse needs to have ready access to the MDPH School Health Manual.
To download a copy, click here: MDPH School Health Manual
Select your category from the color wheel or the listing below.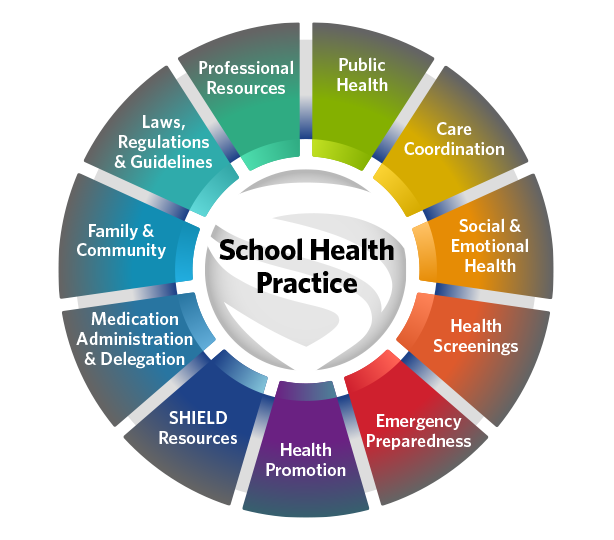 Care Coordination
Emergency Preparedness
Family & Community
Health Promotion
Health Screenings
Laws, Regulations & Guidelines
Medication Administration & Delegation
Professional Resources
Public Health
Social & Emotional Health
SHIELD